New Stuff To Solder!
May 15, 2019 - Reading time: ~1 minute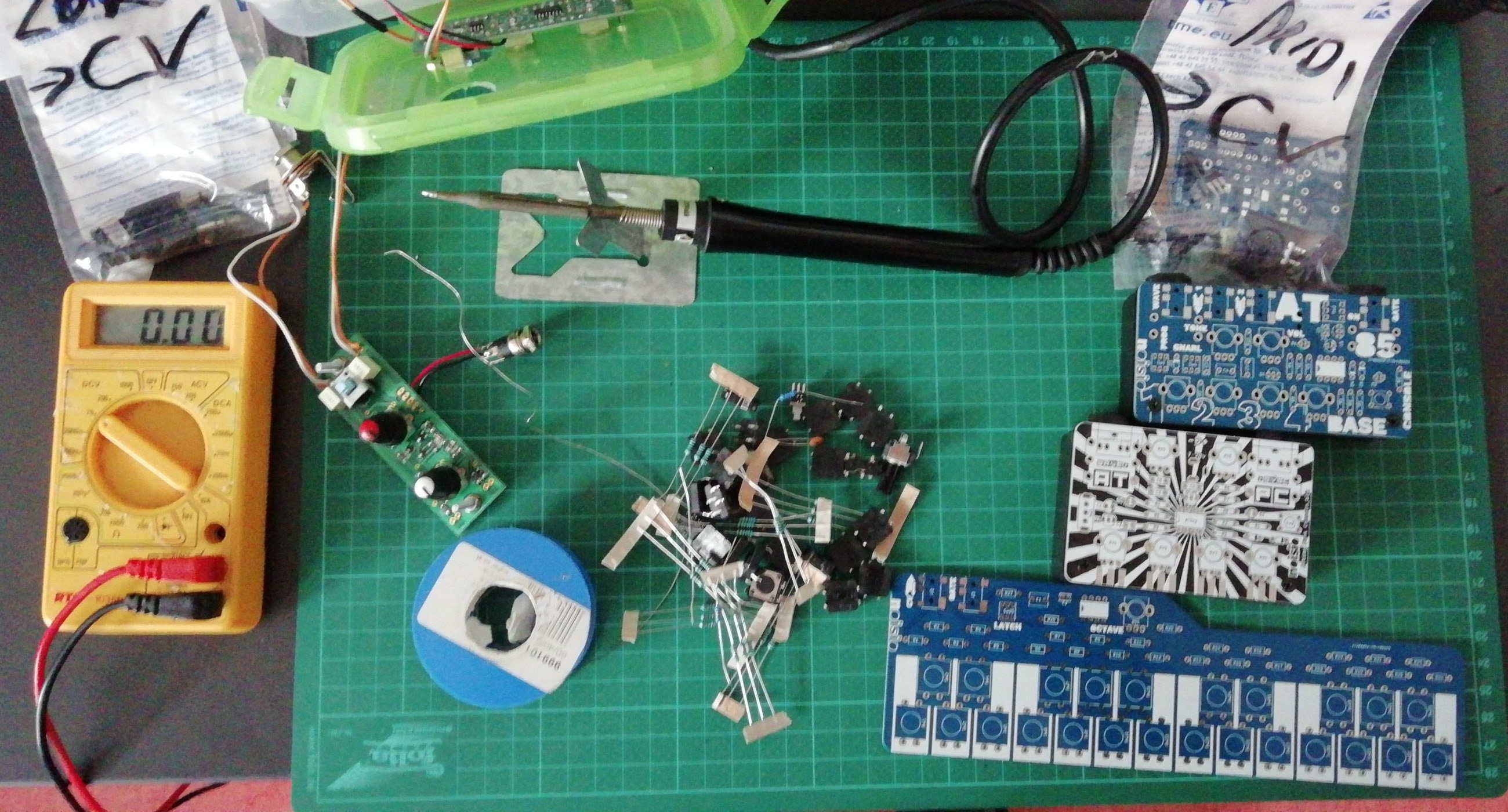 Got some new stuff to solder from Noisio from Dresden!

The new ATiny synth called base, the key#cv keyboard, a midi to DV tool, two LDR to CV sets, an LFO and one more copy of the ATPC (ATiny Punk Console).